INCTEL Focus On The Mini PC/Network Appliance
Industrial Touch Panel PC/ Motherboard Etc
Why Choose Our Resistive Touch Panel PC?
When you need an efficient and reliable touchscreen computer solution, our Resistive Touch Panel PC is your ideal choice. As a leading technology company, we offer outstanding performance and durability to meet your diverse business and industrial needs.
Exceptional Touchscreen Technology: Our Resistive Touch Panel PC is equipped with advanced touchscreen technology that accurately captures user input, whether it's with a finger or a stylus. This provides you with an exceptional user experience and ease of operation.
Reliability: Our touchscreen computers undergo rigorous quality control and testing to ensure stable operation in various environments. Whether it's in a factory, a medical facility, or a retail store, our products are up to the task.
Various Sizes and Configurations: We offer multiple size and configuration options to meet different application requirements. Whether you need a compact embedded computer or a large-screen information display terminal, we can provide a suitable solution.
Custom Performance: We understand that every customer's needs are unique. Therefore, we can customize our Resistive Touch Panel PC to your specific requirements, ensuring it fully meets your expectations.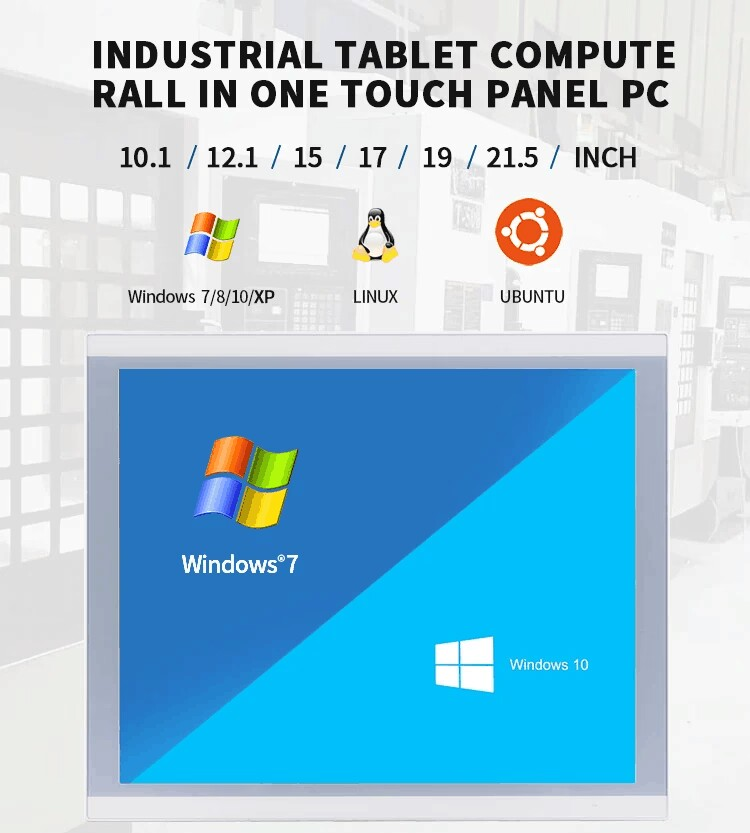 Application Areas:
Our Resistive Touch Panel PC is suitable for various application areas, including but not limited to:
Manufacturing: Use our computers on production lines to improve efficiency and monitor the manufacturing process.
Healthcare: In hospitals and clinics, they're used for electronic medical record management, patient information recording, and image viewing.
Retail: Used for POS systems, self-service terminals, and digital signage to enhance the customer experience.