INCTEL Focus On The Mini PC/Network Appliance
Industrial Touch Panel PC/ Motherboard Etc
Welcome to Our Capacitive Touch Panel PC Solutions
Are you in search of cutting-edge touchscreen computing solutions? Look no further. Our Capacitive Touch Panel PC is here to redefine your interactive experience and provide you with the performance you've been longing for.
Why Choose Our Capacitive Touch Panel PC?
Exceptional Touch Sensitivity: Our Capacitive Touch Panel PC boasts advanced capacitive touchscreen technology, delivering an incredibly responsive and accurate touch experience. Every tap, swipe, and gesture is effortlessly detected, making your interactions smooth and intuitive.
Durability and Reliability: Designed to withstand the demands of various environments, our touch panel PCs are built with quality and durability in mind. Whether it's a busy retail store, a factory floor, or a healthcare setting, our products are up to the task.
Versatile Options: We offer a range of sizes, configurations, and customization options to cater to your specific needs. From compact, space-saving designs to large-screen displays, you'll find the perfect solution to meet your requirements.
Tailored Solutions: We understand that each customer has unique demands. That's why we offer customization options to ensure our Capacitive Touch Panel PC is a perfect fit for your applications.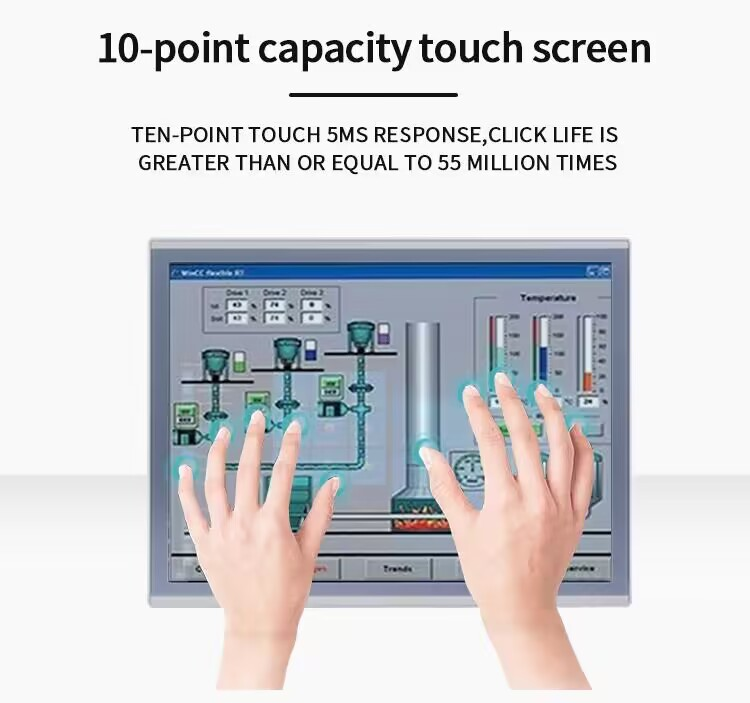 Applications Across Industries
Our Capacitive Touch Panel PC is the ideal solution for a variety of industries, including:
Retail: Enhance your customer service with point-of-sale systems, interactive kiosks, and digital signage displays.
Manufacturing: Improve efficiency and monitor production processes with our touchscreen PCs on the factory floor.
Healthcare: Simplify patient record management and medical imaging with our reliable touch panel PCs in medical facilities.
Hospitality: Elevate guest experiences with interactive check-in kiosks and information displays.